Journal - news
1st Oct 2017. Click+Collect is now available for local orders
For Sydney orders - we now offer a pick-up/in-store collection service, to save you shipping costs and packaging waste. Simply enter the code 'COLLECT' when you order, and we'll notify you by email once your order is ready instore. Most items from the collection will be available 1-3 days after ordering.
Our shop 'Fine Fellow' is located on Foley Street in the heart of the Darlinghurst creative precinct, a hop off Oxford Street and about 15mins walk from Sydney's CBD. We're surrounded by a myriad of local boutiques, excellent coffee and unique small bars, so why not make your visit a day out in the 'hood? We also have a photography studio and a selection of fine Australian-designed men's goods.
Find out more and check our opening hours on Fine Fellow's website.
Fine Fellow: 11 Foley Street, Darlinghurst, New South Wales 2010.
27th Apr 2017. Our new retail, studio + event space is open!
After a long wait, Fine Fellow has finally moved into its permanent home! The concept space is a collaborative project between Burton Metal Depository and Men In This Town.
Our retail space carries unique, Australian-designed goods with a masculine edge, and is home to Burton Metal Depository's Sydney workshop. Behind the shop, our photography studio caters to photoshoots and small-scale productions. We have loads of collaborations and classes lined up with local businesses, the first being our house warming and #onfoley crawl! Visit our events page for your invitation.
You can visit Fine Fellow at 11 Foley Street, Darlinghurst NSW 2010 and online at finefellow.co .
Our opening hours are: Monday - Wednesday 11am-6pm, Thursday -Friday 11am-7pm, Saturday - Sunday 10am-5pm.
*Consultations with Clara are by appointment, between Wednesday - Sunday. Email: contact[at]burtonmetaldepository.com or phone: +61402858828.
9th Feb 2017. A Fine Fellow Pops Up!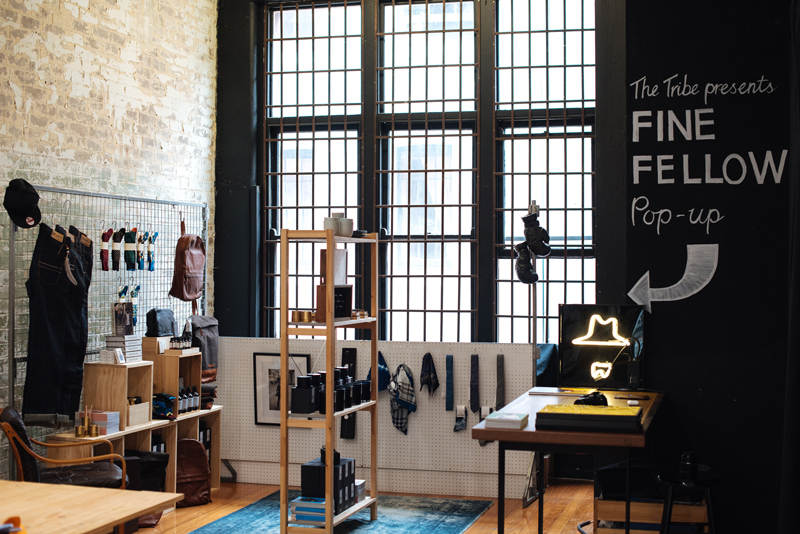 FINE FELLOW, my 'brother business' with Giuseppe Santamaria (founder of Men In This Town) has another pop-up space in Sydney's Darlinghurst! We've curated a selection of the highest quality products for the modern man, all designed by emerging Australian labels. We have minimalist homewares, geometric-patterned socks, all-natural grooming products and of course Burton Metal Depository jewellery and accessories, plus much more!
We're moving to our permanent home soon, but in the meantime you can get a preview at our pop-up store with our friends, The Tribe.
Find us at the back of 'The Tribe': 70 Oxford Street, Darlinghurst NSW 2010 from now until 6th March.
Our opening hours are: Mon-Fri 11am-6pm, Thurs 11am-7pm, Sat 11am-5pm, Sun 12pm-4pm.
I'd love to meet you for a jewelry appointment here, just send me a message to organise a time.
Visit the Fine Fellow homepage.
23rd Dec 2016. Holiday Closure Dates
Happy holidays everyone! Our studio will be closed from 23rd December to 5th January, but you can still place orders and chat with us via email (orders will be processed and shipped after the 5th Jan).
Wishing you all the best for a wonderful festive season!
16th Nov 2016. Introducing BMDX: Our Complimentary Ring Exchange Service
Thinking of giving someone a customised piece of jewellery? Great idea!
This is one of the most personal and treasured gifts you can give. However, we understand it can be difficult to get it right sometimes, even with that special someone. When a ring is custom-made, it's created from scratch, exclusively for your loved one. As a result, we can't refund it if it's been ordered in the wrong size or you've changed your mind - which is why we offer our BMDX service on all our collection rings.
Basically, this means you can confidently purchase any standard sized ring from our online shop, knowing that if it's not the right size, you can exchange it down the track for one that's made exactly to size, for no extra cost.
How do I use BMDX?
Purchase a ring from our online collection and select the 'standard size' from the product page.

Surprise your loved one with their gift!

If it's not the right size, get in touch within the next 2 weeks and return the ring to us.

Tell us the correct size, and we'll have your new, custom-made ring ready within 2-3 weeks.

After receiving their gift, the recipient can also decide if the style and material is right for them, and make adjustments if they like. We can even discuss nitty gritty details like curved edges and gems with them at this stage (additional costs may apply).
Taking advantage of our BMDX service is a good way to avoid the expense and time of re-sizing or re-making a customized ring.
If you'd like more information about ring sizing, or our returns policy, take a look at our FAQs. Want to discuss your custom jewelry options? Contact Clara here.
7th Nov 2016. Christmas Gift Ordering Info for 2016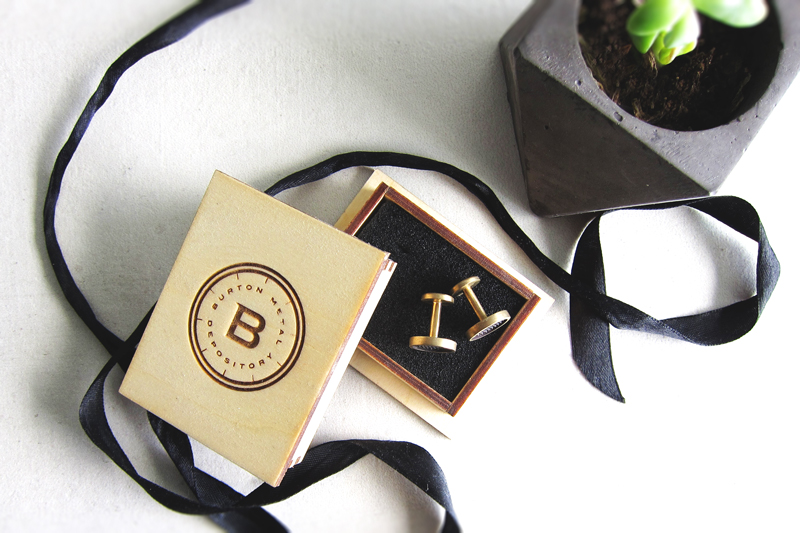 It's a busy time for Santa and us, so to make sure you receive your gifts in time, plan ahead and take a look at our order cut-off dates!
For COLLECTION pieces (anything 'as is' from the online shop)
For delivery in Australia: Order by 12th December
For express delivery in Australia: Order by 18th December*
For delivery overseas: Order by 1st December

For CUSTOM-MADE pieces (one-off designs, variations, custom sized rings and engraved pieces)
For delivery (express & regular) in Australia: Order by 30th November*
For delivery overseas: Order by 20th November

If you want more information, head to our FAQs and check our product pages for processing times, or contact us.
*Check if your area is covered by the Australian Express Post Network here.